Products
Motherboard AK-SR7

:: Hardware Monitoring/Debug
AK-SR7 embeds hardware monitoring feature. This feature allows system managers to monitor all signs of status of system and system environment. Users is fully informed the following information:
Voltage
Fan Speed
Temperature
AK-SR7 embeds AC2001--a device designed by Akom that enables motherboard to perform real-time self-diagnostic function.
Besides BIOS monitoring, AK-SR7 also includes Graphic User Interface program. This feature helps user to easily monitor all kind of status signals.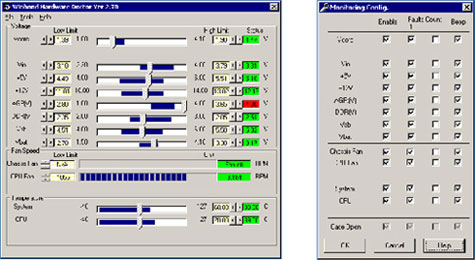 AC-2001 and Debug LED :
The AC-2001 chipset and 2-digits LED in AK-SR7 can show the real-time hardware errors with respectively numbers.
Not only can BIOS uses it to display POST code, but kernels of Windows 2000 and Linux also take advantage of this capability to help isolate software problems.
The LED display feature is particular useful in servers where VGA display is not always around.
A 2-digit LED code indicates something going wrong. Code reference is in the manual.